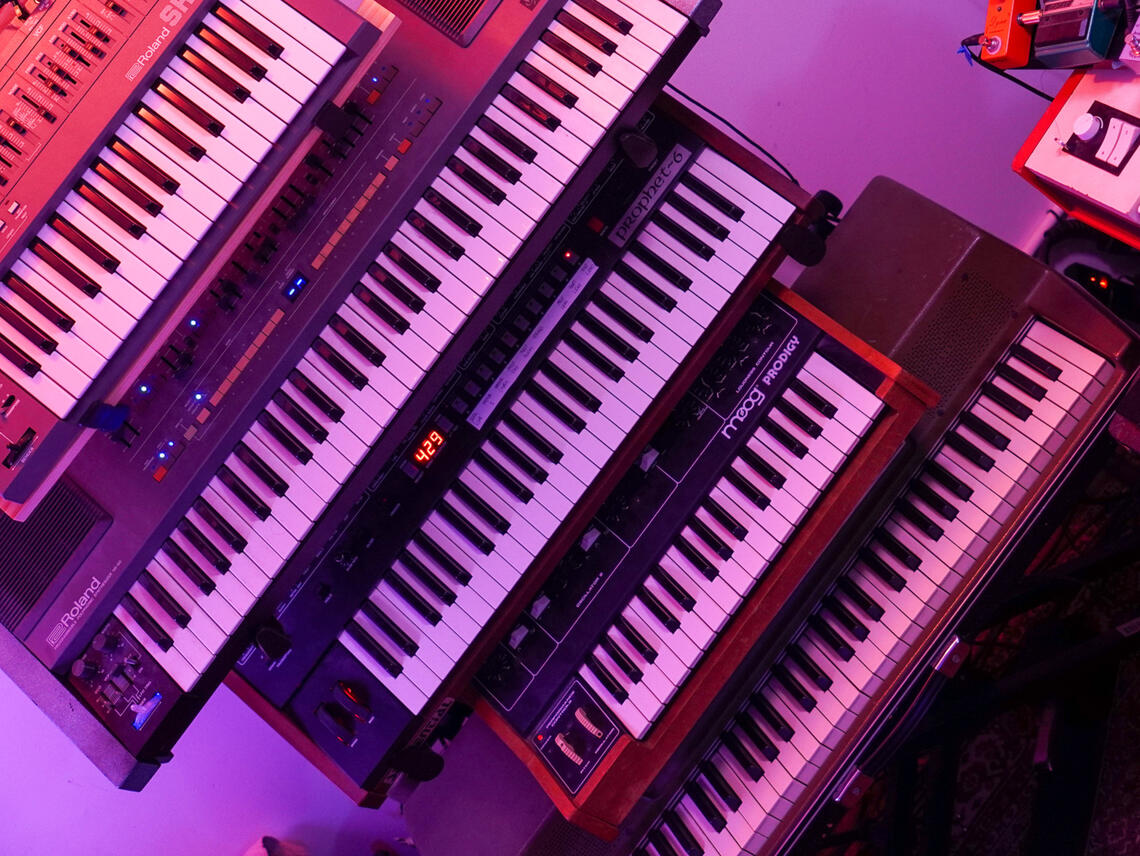 Keyboard
Heaven
A plug-and-play recording studio in Brooklyn, NY with an upright piano, vintage keys, organs, synths, guitars, drums and more. Perfect for pianists, producers and writers. Book a session today!
---
About
Looking for a keyboard-focused studio to produce, write, and record? This is it. Keyboard Heaven is the pipe dream of two pianists: Jake Sherman and Devon Yesberger. Located a short walk from the Morgan Ave L station in Bushwick.
---
Patch in, hit record.
At Keyboard Heaven everything is set up and ready to go, mics and all. Simply patch it in and hit record.We've got a Suitcase Rhodes, Wurli, Clav, CP-70, Hammond A100 (same as B3) & Leslie, Upright Piano, Prophet-6, Moog Prodigy, Juno 106 (Roland HS-60), Roland SH-101, Teenage Engineering OP-1, Hammond S6 Chord Organ, Acetone Combo Organ, Mason & Hamlin Pump Organ, Vibraphone, Glockenspiel, Acoustic Guitars, Electric Guitars & Basses, Drum Set, Assorted Percussion, Effects Pedals, Amps, Tape and MORE.Besides the instruments and amps that are already mic'd up, we have an R88A, an SM7B and a handful of other high quality mics to be used on whatever you'd like.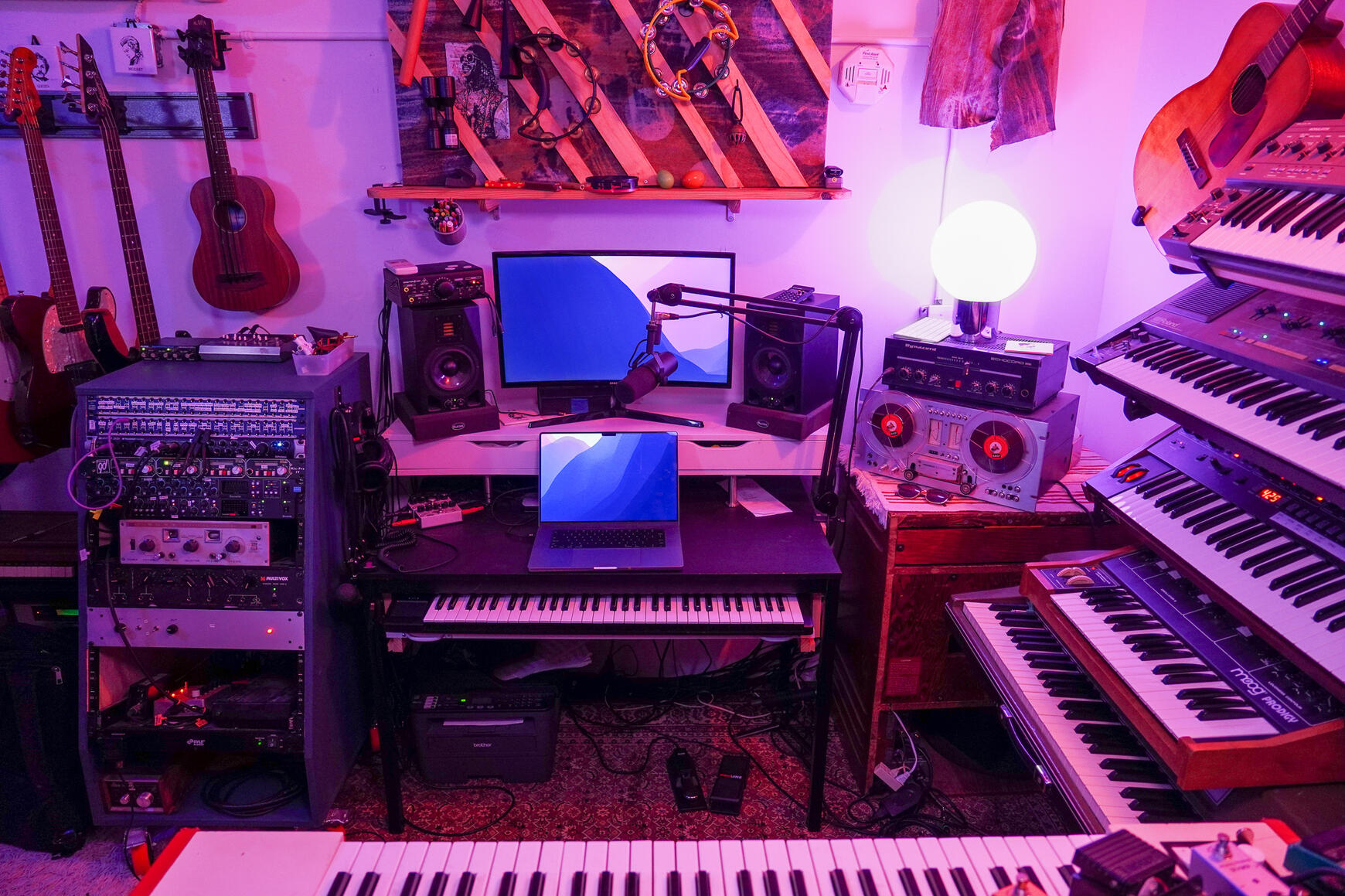 Sound Great & Look Great
In addition to our audio features, Keyboard Heaven is equipped with a professional Sony mirrorless camera, Phillips Hue LED full-spectrum lighting, video lighting and other simple accessories for video creators.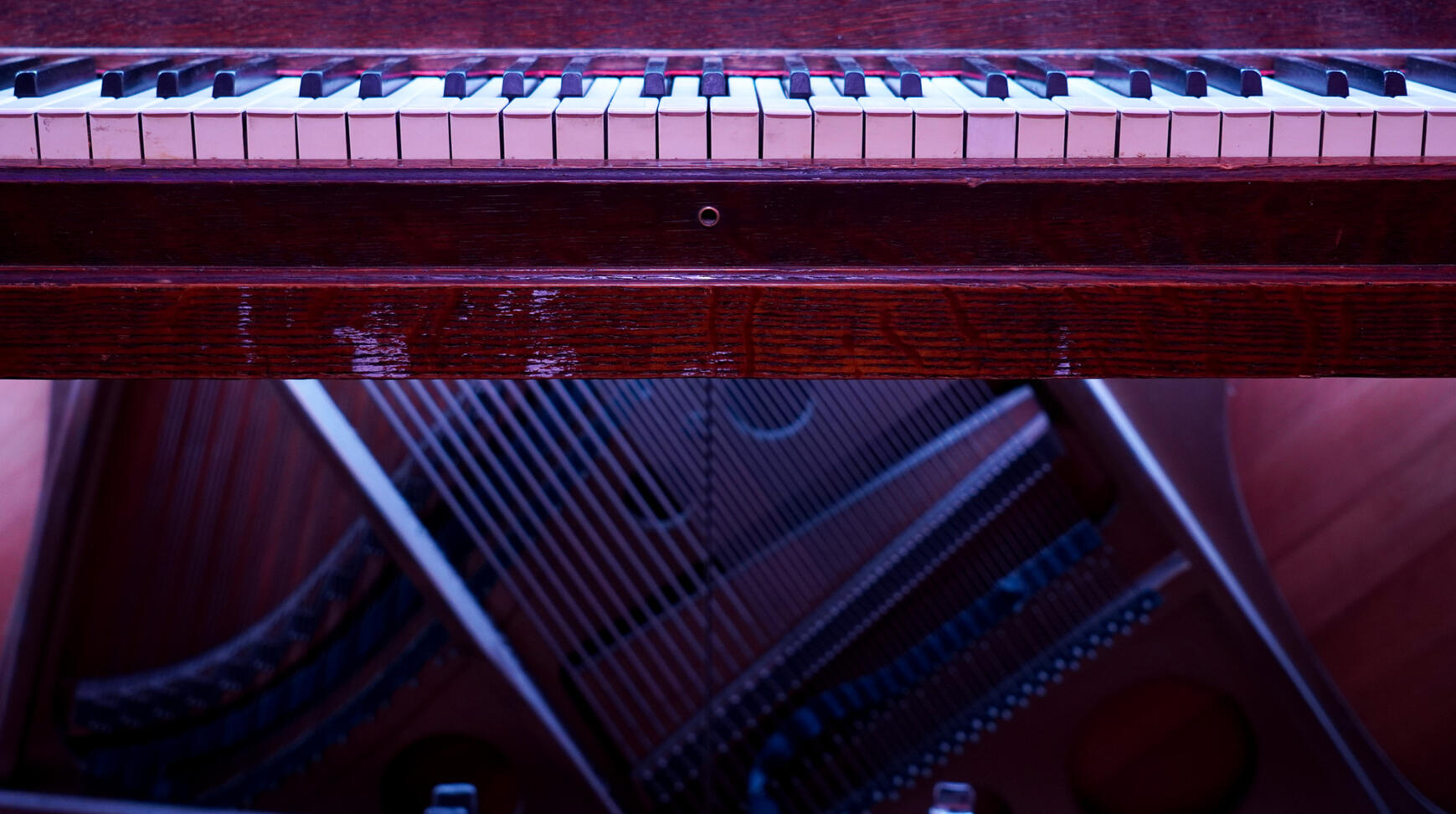 Booking Keyboard Heaven
If you'd like to set up a session, please get in touch. Our rates for half-day and full-day lockouts are very competitive and if you're looking for a longer block we'd be happy to learn more about your project.
---
Contact
You can also reach us directly via keyboardheaven.nyc at gmail dot com
---
Thanks!
We've received your message and we'll get back to you shortly!